Ubuntu Yepafrica project model provides a method for starting an organization, team or project. It ensures shared dreams, results and commitment. This sometimes makes the realization seem effortless. Provided you dare to trust the universe and your fellow teammates.
This model was created by input from various proven methods and techniques, including:
Dragon dreaming
Agile & Scrum methodology
mercademy.nl training and coaching best practices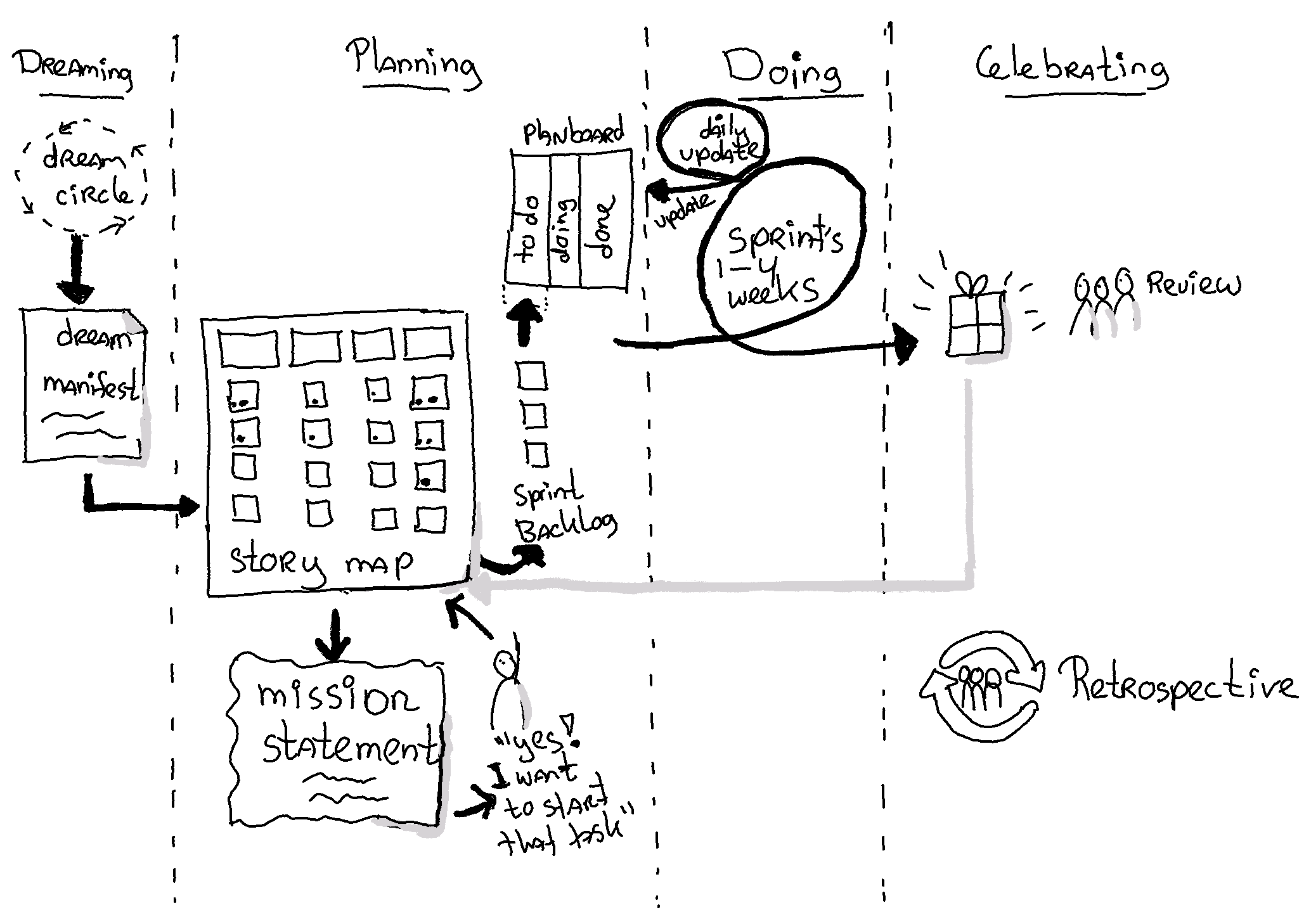 The model has 6 steps:
Dreaming: Organize a dream circle with your Dream-Team
Planning: Create a story map of all the results you want to achieve
Planning: Formulate a shared organization, team or project mission
Planning: Roles and tasks division
Doing: Monitor progress with each other
Celebrating: Review and Retrospectives
Ending and final celebrating the project
Ubuntu, pronounced oe-BOEN-toe, is an ethical or humanistic philosophy from the southern part of Africa that revolves around dedication in giving and taking, sharing in groups, tribesmen and more peace between tribes. Loosely translated it means "I am because we are" or "Humanity towards others".
A holistic model that allows you to realize projects. Based on the principle of systems thinking combined with the ancient wisdom of the Australian Aborigines. But even more than a model, it is a way of working together. And it is precisely this optimization of the relational process between team members that ensures that projects are realized even more successfully and efficiently.    There are three important pillars:
Personal growth,
Community building,
Service to the Earth.
Dragon dreaming is all about learn how to "dance with our own dragons".
See also: https://www.mercademy.nl/dragon-dreaming-projectmanagement/
and https://www.mercademy.nl/dragon-dreaming-projectdesign-avontuur/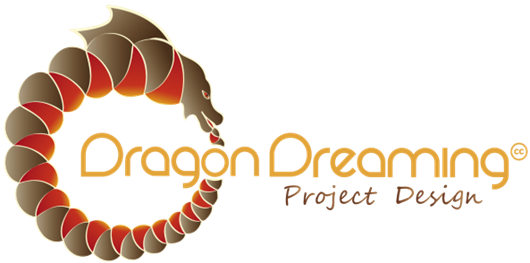 Used by companies of all sizes for its ability to provide high-end collaboration and efficiency for project-based work. Agile means "incremental, allowing teams to develop projects in small increments. Teams working with this methodology experience more fun and team spirit. Clients of customers see faster results that better meet their needs.
See also (Dutch): https://www.mercademy.nl/scrum-voor-teams-workshop/

Provides training and coaching to help Young African people to take responsibility for creating your own future. To create something from nothing and to become agents of change. To stop competing with others and start living your own dream. All together with believe that diversity of people leads to creativity and having respect for all that lives.
The four core values of Yepafrica are:
Empowerment
Entrepreneurship
Ethics
Equality
Core values of the Ubuntu Yepafrica project model:
The core values are:
We all are equal
We show respect to ourselves, others and the earth
We are learning by doing
We take time for reflections and sharing
Workshop and Accreditation options
Introduction workshop: a chance to get to know the Ubuntu Yepafrica project model. You will experience a dream circle and go through the first steps of the model. Creating a story map can also be part of this. This workshop lasts approximately 2-3 hours.
Foundation level: A training of 2 days (of 8 hours) in a group with a maximum of 10 participants. An exam is taken after the training. After a positive result, the participant will receive a Foundation certificate.
Practitioner level: After the Foundation training, the participant does their own project with the Ubuntu Yepafrica approach. During the project, the participant sends photos of, among other things, the dream manifest, mission statement, plan board and the events. A review event can also be shared via zoom. After demonstrating the end of the project and compliance with the core values of Yepafrica Ubuntu project model, a Practitioner certificate is issued.